Data is considered as one of the most valuable asset of the company, the loss of data of any company can hinder the functioning of the company and in addition to this it can also cause a financial loss to the company. With the changing time the methods of keeping the date is also changing; now everything is managed and maintained by the computers and the use of paper has decreased.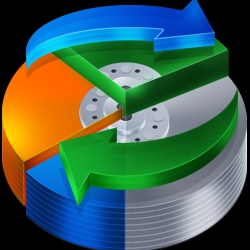 With the computers, there is always a chance of technical error due to which one can lose the data, and the loss of data can cause great financial losses to the company. Hence it is advisable to maintain the back up of your data or use data recovery software.  Data recovery software is used for restoring the missing files. There are many recovery software in the market some are absolutely free while the others are payable. In addition to the use of recovery software you can also hire professionals who provide recovery services.
Need for using the recovery software
Sometimes a file get deleted due to various reasons such as- improper shut down of computer , power failure, clerical error etc. In this situation the recovery software has its role. The deleted files can be easily recovered with the use of recovery software.
Many a times the file gets corrupted or lost due to the attack of malware in such situation recovery software is used to recover the missing files.
Every time you cannot recover a file from the recycle bin or through emails, hence when these recovery methods do not work recovery software is needed to recover the file.
Tips regarding the use of recovery software
If you hear any tapping, scarping, humming or a slicking sound from the drive, it is advisable not to install the recovery software even if you are going to install the best recovery software. And all you need to do is turn off the computer.
There might be the problem in the hard disk of the computer, if the device is spinning up but the motor is not releasing. In this situation you should avoid installing the recovery software
It is advisable not to install the recovery software on the drive on which you are trying to recover data, as the software you are installing might overwrite the data you are trying to restore.
It is advisable to keep the backup of your data, as the backup ensures the complete recovery of the lost data. And if you do not have any backup of your data you should opt for hiring professionals for the recovery of the data
You can take the help of the professionals for retrieving your data, as they are expert in their job and can recover your data in mush less time. You can find these professionals easily by searching the web. They also provide online services; and for this they will take your computer on the remote access and will easily perform their task.